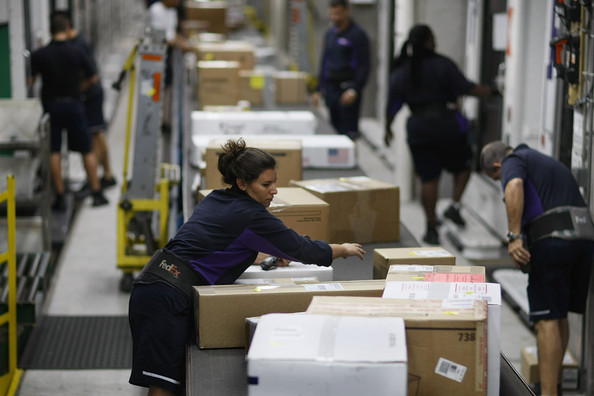 Is it just me, or do the pages on the calendar seem to be flying off the wall faster than last year? Here we are going headlong into fall. Christmas is less than two months away. Hard to believe isn't it?
The upcoming Christmas season brings the annual task of shopping for friends and relatives. Thankfully, online retailers have made the process easier. The best part? You don't even have to change out of your pajamas to get all your Christmas shopping done!
While online shopping provides endless advantages to consumers, no one may be more excited for the cyber shopping season than FedEx. The global shipping giant plans to have their busiest day of the year on December 2 (Cyber Monday for all you online shopping experts) by transporting over 22 million shipments all over the world.
Cyber Monday happens to fall in the busiest week of the year for FedEx (December 1-7) when it will transport more than 85 million shipments through its networks. FedEx says this year's hot retail items like personal electronics, apparel and luxury goods will increase the holiday volume. In addition to their 300,000 employees, FedEx will fill tens of thousands of seasonal spots open to help move the large volume.
FedEx cites a study conducted by the National Retail Federation which projects holiday sales to reach $602 billion this season Online sales are projected to hit $61.8 billion.
FedEx created two new tools to help online consumers this holiday season. Are you looking to have a shipment delivered with your specifications? Try the new FedEx Delivery Manager which allows you to specialize residential deliveries in the US around your schedule. Would you like to get a better idea on shipping rates? Check out FedEx One Rate for all US shipments. This feature offers predictable pricing via flat rate charge without sacrificing great services offered by FedEx.
It certainly comes as good news to FedEx, which has seen its holiday volume rise since 2007. Last year, FedEx transported 19.9 million shipments.
Unfortunately, FedEx's army of employees won't get to spend Cyber Monday in their pajamas like some of us. They'll be doing their part to help deliver the holidays to our doorstep.