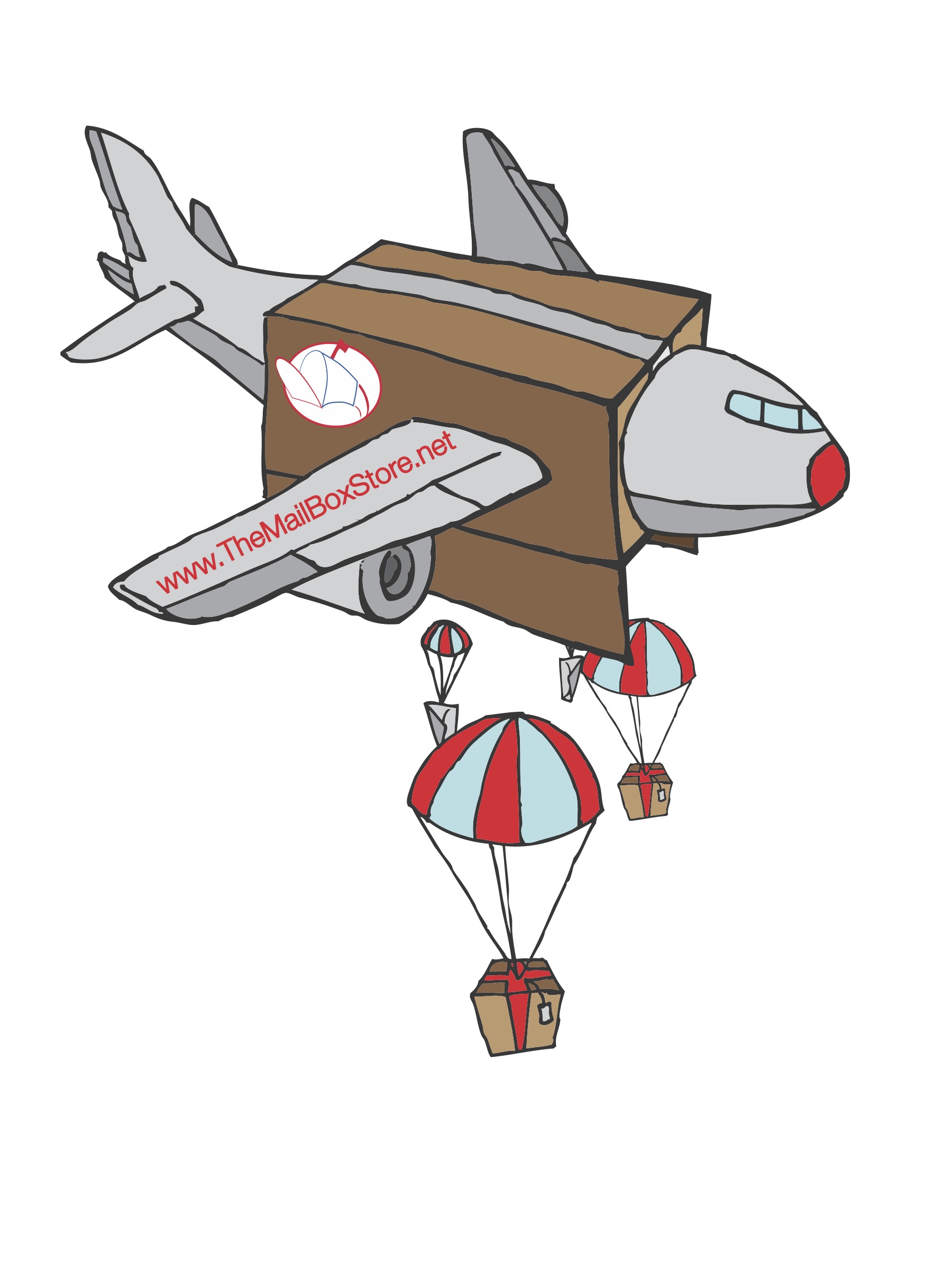 Have you noticed all the colored lights, abundance of shoppers at retail stores, and all this seasonal music being played on the radio? Could it really be Christmas time already?!
It certainly is and it's our favorite time of year at The Mail Box Store! We see an overwhelming amount of packages being shipped to loved ones during December. That's why if you come into one of our three stores you'll hear us talking about our OCD . . . Operation Christmas Delivery!
As your epicenter for Christmas shipping, we wanted to give you some important tips about shipping gifts as well as shipping deadlines for getting packages delivered before Christmas. So put on some Christmas music, grab that hot cup of chocolate (or egg nog for you extra seasonal individuals), and take a look at some reminders before you come in to ship your gifts.
WEATHER: It's never more important to pay attention to the weather than this time of year. Before shipping your gifts, take a look at any severe weather patterns that may be in the path of the delivery route. Winter storms tend to brew in the Midwest, so if you have packages going out west they're more likely to encounter delays. We do our best to let you know an estimated time the package should arrive barring weather delays. Keep in mind weather happens and packages could get delayed in transit. It's just how nature is.
SIGNATURE: December is meant to be a joyous time of giving and sharing gifts with others. Some are not so generous, however. Thieves know what time of year it is too. An unattended box sitting on the front porch can be very inviting to someone looking to get Christmas presents illegally. The best way to avoid this is requiring the driver to obtain a signature upon delivery. Packages that require a signature must be signed for before the carrier releases it. Most carriers make three delivery attempts to get a signature. After that, the receiver has to go to the local hub to pick up the package and sign for it.
CONTENTS: It's easy to get caught up in the moment when buying gifts for loved ones; especially the aunt who loves wine or the grandpa who loves cigars. Unfortunately not every item you buy off a shelf can be shipped legally. When you come to ship your packages, make sure you let the clerk know everything you're shipping. There's good news about shipping alcohol though: your friends at The Mail Box Store can do it! Just let us know so we can do this properly and legally. Finally, if there are breakable items let us know so we can do our job to help them arrive in the same condition they were when you brought them to us.
DEADLINES: One of the most frequent questions we hear at this time of year is, "When do I have to ship this to get it there by Christmas?" Below is a list of each carrier's deadlines for shipping gifts to arrive in time for Christmas:
FedEx
FedEx Ground = December 16-21 (depends on receiver's location)
FedEx Express Saver = December 18
FedEx 2nd Day = December 20
FedEx Overnight = December 23
UPS
UPS Ground = December 16-21 (depends on receiver's location)
UPS 3-Day = December 19
UPS 2-Day = December 20
UPS Next Day Air = December 23
USPS
USPS First Class to APO/FPO = December 10
USPS Standard Post = December 11
USPS First Class = December 16
USPS Priority Mail = December 18
USPS Priority Mail Express =  December 20
Remember, weather can delay packages in transit. We've already seen a couple winter storms shut down towns this month. Determine when you want your gifts to arrive and plan accordingly. Watch weather updates to see if you need to ship out your packages before a storm arrives and delays their delivery.
Although this time of year is filled with laughter, family and friends, and wonderful memories that last a lifetime, it can get stressful. Buying gifts, wrapping them, and shipping them is enough to make anyone long for less-hectic seasons. That's why we're here!
Let us take some of that burden off your shoulders by saving you time and headache as your shipping and packing experts. Bring your gifts to us and we'll wrap them for you! Already have them ready to go? No problem! We'll pack it, process the shipping label, and get them on their way! After all, we are OCD (Operation Christmas Delivery) this time of year!
With all the time you"ll save, you can enjoy more Christmas music, holiday beverages, and time with the family; something all of us could use a little more of this time of year.