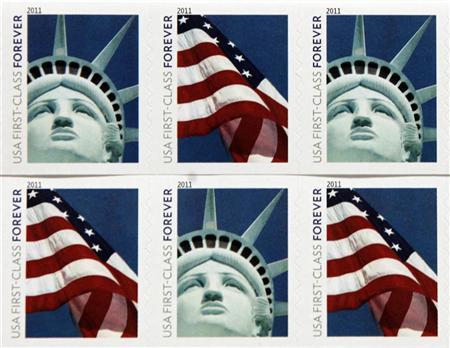 The Postal Service continues heading toward legislative reform as it struggles to turn a profit. Mickey Barnett, chairman of the board of governors, recently described the situation as a "precarious financial condition." That's one way to summarize an expected loss of $6 billion in the current fiscal year. If there's any bright side in that number it's the fact that it's lower than last year's $15.8 billion loss.
So just how much are stamps going up this time around? Not enough for the everyday customer to start hoarding Forever Stamps, but supposedly enough to help the Postal Service get back on track.
First-Class Stamps will increase to $.49 (up from it's current cost of $.46) while Postcard stamps will see an increase to $.34 (currently $.33). The Postal Service expects to make an additional $2 billion in revenue off the price increase. The proposed change has been submitted to The Postal Regulatory Commission (PRC) and, if approved, will take affect on January 26, 2014.
Barnett went on to say that the price increase was necessary to "maintain and continue the development of postal services of the type and quality which America needs." He also said raising the price of stamps is considered a "last resort" in this circumstance.
It makes you wonder: If this "last resort" plan doesn't work, what happens next for the Postal Service?
Note: Information for this post was gathered from usps.com.