What's the strangest or largest thing you've ever shipped? Did you have some reservations about shipping it? How does it compare to shipping a panda? That's exactly what FedEx Express did on March 25, 2013 when they delivered a pair of pandas to the Toronto Zoo from China.
The pandas, Er Shun (female) and Da Mao (male), took off from Chengdu, China and flew in a specially painted FedEx Express MD-11 plane to the FedEx Express Canadian Hub at Toronto Pearson International Airport. Animal care experts were allowed on the flight to monitor the pandas condition during the trip. The flight lasted 18 hours.
The pair had special greeters once they arrived in Toronto. The president of FedEx Express, Lisa Lisson, handed Prime Minister Stephen Harper the FedEx PowerPad to sign for Er Shun and Da Mao.
The two were then transferred to their new home at the Toronto Zoo with the help of two FedEx Express trucks. They will live their for five years and then be transferred to Calgary. They'll have plenty of bamboo to play with in the meantime thanks to the Memphis Zoo. The same trucks that brought Er Shun and Da Mao to the zoo will transport 600-900 kilograms of bamboo two-to-three times a week!
The last time China loaned a panda to a Canadian zoo was 20 years ago. It was the first time the Chinese government granted a 10-year loan to any international zoo in the world for breeding purposes. There are just over 2,000 giant pandas in the wild according to conservationists. FedEx has some experience shipping pandas: China to Paris (2012), China to Scotland (2011), Washington DC & Atlanta to China (2010), China to Memphis (2003), and China to Washington DC (2000).
There you have it: the carriers will ship almost anything! Just make sure you call ahead before stuffing your panda into your car and driving to your nearest NPC store.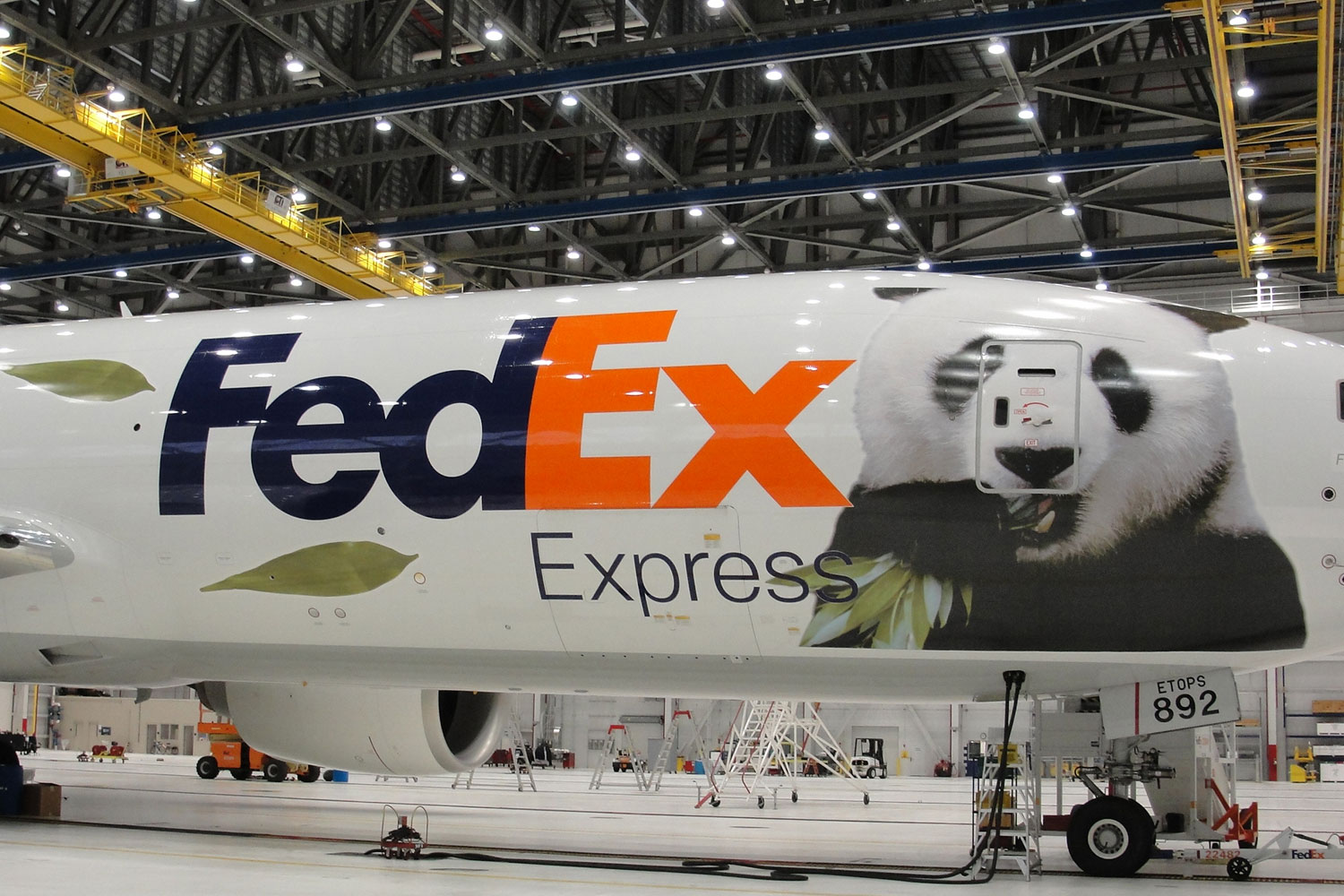 Information was gathered from the FedEx Newsroom.