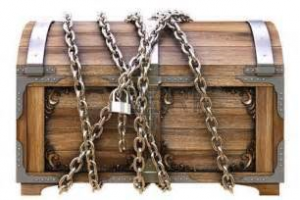 Online retail continues to grow as more and more people are ordering their goods and services online. Shorr Packaging reports that 37% of online shoppers shop online one to two times per month and 41% shop online three to five times per month (see the second link at the bottom of this post for more). The growth of e-commerce has bolstered the rapid expansion of online retailers like Amazon, Zappos, and others. Some major businesses have accepted the shift in consumer behavior and closed hundreds of brick-and-mortar stores to focus on a greater online presence.
Everyone has taken notice of the convenience of online shopping. You could be flying at 30,000 feet and order a new pair of shoes and have it arrive at your house in a day or two (maybe before you get back from your trip!). You could be lying on the couch, get out your smart phone, and order your groceries without driving to the store or moving your feet. While its made life seemingly easier, there is a price to convenience.
If you do not select to sign for your package upon delivery, you run the risk of the package being stolen . . . right off your doorstep. Most packages are delivered when the receiver is at work or during the day when they're not home. Because of the high volume of packages, major carriers UPS, FedEx, and USPS cannot have their drivers knock and wait for someone to come the door on every package and still get all their packages delivered in a timely manner. What typically happens is the driver will knock or ring the doorbell, put the package on the porch, and leave; something they are within their right to do if a signature is not required. If you're not home, the package has the potential to fall into the hands of a "porch pirate."
This latest type of piracy is increasing across the country and becoming a common crime as goods are delivered instead of being purchased at the store. Porch pirates operate in a couple different ways. Some will follow the delivery trucks around and steal a package they think may be valuable once its been left on the porch. Others will wait at the end of a street for hours until a package is delivered and they feel its safe to steal it. The stolen items are then kept by the thief or sold online through eBay and other auction sites.
A recent article reported that in Denver alone there were 264 stolen packages in 2015. They estimate that number to be over 400 this year (you can read more about that in the article at the end of this post). Nationally, there have been an estimated 23 million packages stolen.
So what are consumers to do? How do you defend your castle from the invading commerce pirates?
The quick answer suggested by many retailers is to buy a home security system (irony). That's certainly an option, but it does not guarantee your package will stay safe. Do a YouTube search of "porch pirates" and you'll find countless videos of people stealing packages off of the porch despite the obvious surveillance. In some cases, they look at the camera before taking the package!
The problem with surveillance is the thief rarely has a clear, visible identity. Police have to either catch the pirates red handed or know someone who knows the person in the video, which makes catching them that much harder.
There is a better solution to ensuring you get your stuff. Below are five alternatives to receiving your home delivery package.
1. Get signature required on the package.
This is the easiest and fastest solution. There is a fee associated with this, but it can well be worth it depending on what you're having sent to your house. Most people don't get signature required because they can't afford to stay home all day from work and wait for a package. That's a very legitimate concern, which brings us to the rest of our list.
2. Utilize the UPS Access Point system.
UPS has recognized the growing problem of stolen packages and has come up with a creative way to ensure you get your items. They have reached out to local retail stores in your neighborhood (or close to it) and requested to use them as an alternate drop point for shipments.
It works like this: The driver leaves a door tag on your front door telling you they made a delivery attempt and gives instructions where you can retrieve your package (usually by the next business day). You take the door tag and your ID to the retail location and pick up the package where it's being held safe and secure. The associate at the store has you sign a small terminal and releases the package to you after verifying your information. Granted, this will cause you an extra trip or delay delivery by a day, but it's better than having no package at all!
There is no cost to the receiver for this program. It's a great way UPS has recognized the problem and stepped up to make sure you get what you ordered.
3. Rent a Personal Mail Box (PMB) at your local pack and ship store.
This is not the same as a PO Box at the Post Office! PO Boxes will not accept UPS and FedEx packages. Your local neighborhood pack and ship store can (among other carriers)! This gives you the benefit of having all your packages delivered safely and securely to your PMB where they will be held until you pick them up. This is a great service because you don't have to rearrange your work schedule or daily plans just to wait for a package. You also get a real street address to use!
There are rental fees and various box sizes to choose from, but it certainly costs less than reordering all your items again or buying a home security system and figuring out how to use it.
4. Have the package delivered to your local pack and ship store.
If you get a lot of packages delivered, renting a mail box is the way to go. If you rarely order packages and don't want to rent a mail box for an extended time, contact your local pack and ship store about their package receiving service.
Most stores will let you have your package delivered to their location for a nominal fee. Make sure you contact them for their specific directions on how to address the package and what the costs are for using their location.
5. Have the package held at the local distribution center.
If you don't have a local pack and ship store near you, you can reach out to the carrier and request the package be held at their distribution center. This requires you to go to the hub and pick up the package. An ID is typically required to retrieve the package.
These methods may have a fee associated with them or delay your receiving the package, but it's a much better alternative to taking a risk and having your valuable items stolen from your porch. The retailer likely won't send you a replacement for free, the carrier won't be able to do much because a signature was not required, and the police will have little information to work off of as suspects are usually disguised and park near the end of the street out of the range of surveillance.
Don't be the victim of porch piracy. Your local pack and ship stores, like The Mail Box Store, are here to serve you and make sure you get the items you paid for.
http://kdvr.com/2017/06/25/denver-porch-pirate-caught-on-camera-stealing-packages-from-disabled-veteran/
http://www.pymnts.com/news/ecommerce/2017/porch-pirate-theft-threatens-thriving-ecommerce-ecosystem/