When the calendar flipped to March 1, few of us imagined where our country and the world would be at the end of the month. All of us were planning gatherings with friends and family, purchasing tickets to sporting or other entertainment events, and expecting life to continue as normal.
Then everything changed. We started hearing phrases like "social distancing," "quarantine," "safer at home" and "stay in place" as the coronavirus gradually grew and turned into a pandemic that swept the nation. Schools were closed. Businesses held out as long as they could before closing. Much of the sports world paused their seasons or canceled headline events. Suddenly we were encouraged to stay home and limit our trips to essential businesses only.
It's been an interesting month for those of us at The Mail Box Store. When the month began, we were examining where our company was and revisiting our goals for the year. There was also self-examination: What makes us unique? How can we better serve our customers? Are we delivering an excellent customer service experience? What makes this family function?
We were also preparing to host a second spring conference for other stores in our industry in April. We were successful with this event last year and the anticipation of putting on a second, bigger and better event was at the forefront of our minds. Our theme this year was about vision since this year is 2020. The goal was to help stores get focused and figure out who they are in 2020. COVID-19 quickly changed all that as we decided to postpone our conference to October.
Suddenly, we tried holding tightly to anything that would anchor us as the winds of change blew our community and country in every direction. Ironically, some of the questions we asked ourselves at the beginning of the month are being answered during this unprecedented time of upheaval to "normalcy." It's also encouraged us to refocus our vision and find ways to help our communities.
Here is what we've done so far this month to help our customers and communities.
Increased Cleaning Procedures
Our store qualifies as an essential business as we are needed by the community to maintain a functioning society. We immediately put in place updated cleaning and sanitizing procedures to keep our staff and customers safe. Following the guidelines issued by the Centers for Disease Control continues to be a top priority in our stores. Signs are posted encouraging customers to maintain a respectable distance from fellow customers.
Free Package Pick Up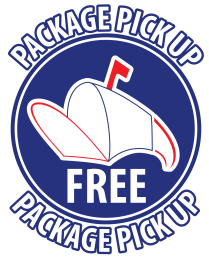 The State of Illinois put a stay in place order into effect earlier this month, which encouraged residents to stay at their homes and limit their trips to essential businesses only. We understand some people prefer to stay home for their safety, but they still have items to ship. To help our community stay safe and still get packages shipped, we've suspended our normal pick-up fee. Customers can visit our pick-up website and schedule a FREE pick-up with our store. We're picking up prepaid shipments as well as items that need to be packed and shipped anywhere in the world. To schedule a pick-up, visit bit.ly/TMBS_PickUp.
Digital mailboxes are a great way to receive your mail at a physical address and have full control over what happens to the mail or packages. Our digital mailbox service allows you to see an image of all mail received at our location as well as options to manage the mail. Options include opening and scanning, forwarding, recycling, and shredding. This allows our store to act as a filter for your mail by enabling you to get only the mail you actually need. You can manage every piece of mail without ever seeing it!
We have standard plans on our digital mailbox website, but we're excited to share a new plan specifically for this quarantine period we're experiencing. It's a great option if you've ever considered a digital mailbox, but didn't want to commit long term. Visit the link below and select the "Quarantine 2020" plan for details on pricing and allowances.
https://themailboxstore1.anytimemailbox.com/signup
Free Print Delivery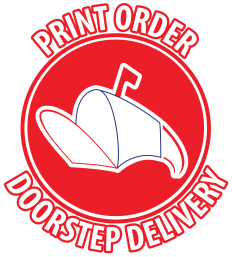 Not only do our customers still need packages shipped out, but some need important documents printed. This is another area where we've shifted our focus to allow for free delivery of print jobs. It doesn't matter how many documents you're printing. If you need us to deliver your paperwork to you, we are more than willing and happy to do that! This allows you to stay in place and stay safe while still getting your work done.
Visit this link to schedule a print order for FREE delivery: bit.ly/PrintOrderForm
Maintaining Normal Hours
We've been fortunate enough to keep our doors open without changing our hours or staffing situation. Our store is committed to helping as many people as possible during this time of uncertainty. Our goal is to remain operational despite the pandemic while maintaining safe practices to keep our staff and customers safe.
As a country, we're now a couple of weeks into the COVID-19 quarantine and collectively doing our best to maintain a calm atmosphere. We hold onto hope that medical professionals will find a cure for the virus. For your friends at The Mail Box Store, we remain committed to doing everything we can for as long as we're able. Our thoughts and prayers are with everyone who may be on the front lines of this pandemic.
All of us are in this together. It's time we look out for and look after each other. It may be the greatest lesson we take out of this experience.
Stay safe and well!