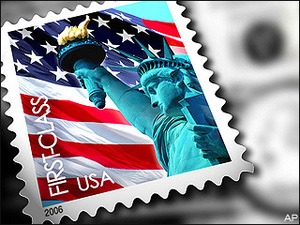 If you're running low on your Forever Stamps or might be in the next week, you may want to run to your local post office or authorized shipping outlet and stock up. The United States Postal Service announced it will raise the cost of postage stamps on January 26, 2014.
The cost of a single stamp will increase from 46 cents to 49 cents while postcard stamps are rising from 33 cents to 36 cents.
It's the latest effort by USPS to stem the tide of losing money. Last year, they reported losing $25 million per day. The cause for such a drastic loss of revenue? They're attributing it to social media and the widespread use of email and other methods of transferring information instead of through the traditional mail stream.
The last time USPS raised stamp prices was January 2013.