Finding an exceptional store to offer your business is a challenge people face every day. New options seem to pop up overnight, changing and reshaping the retail landscape (or cyberscape) of where you can go to have your needs met. Our store, The Mail Box Store, offers several services. Our customers often say the same thing after a few minutes of browsing: "Wow! You guys do a little bit of everything!" We do that intentionally; not because we can't make up our minds as to who we are or what we're about. Our goal is to make it convenient for our guests to do as much as they can in one place. That's why you're able to rent a private mailbox, send a fax, get a document notarized, copy it, ship it at the speed and carrier of your preference, purchase office supplies, rent a U-Haul for the move you're about to make into that beautiful new home you're doing all this paperwork for and much more.
There are many places you could go for all those services. That brings us to the title of this post. Why should you choose to spend your hard-earned money with us?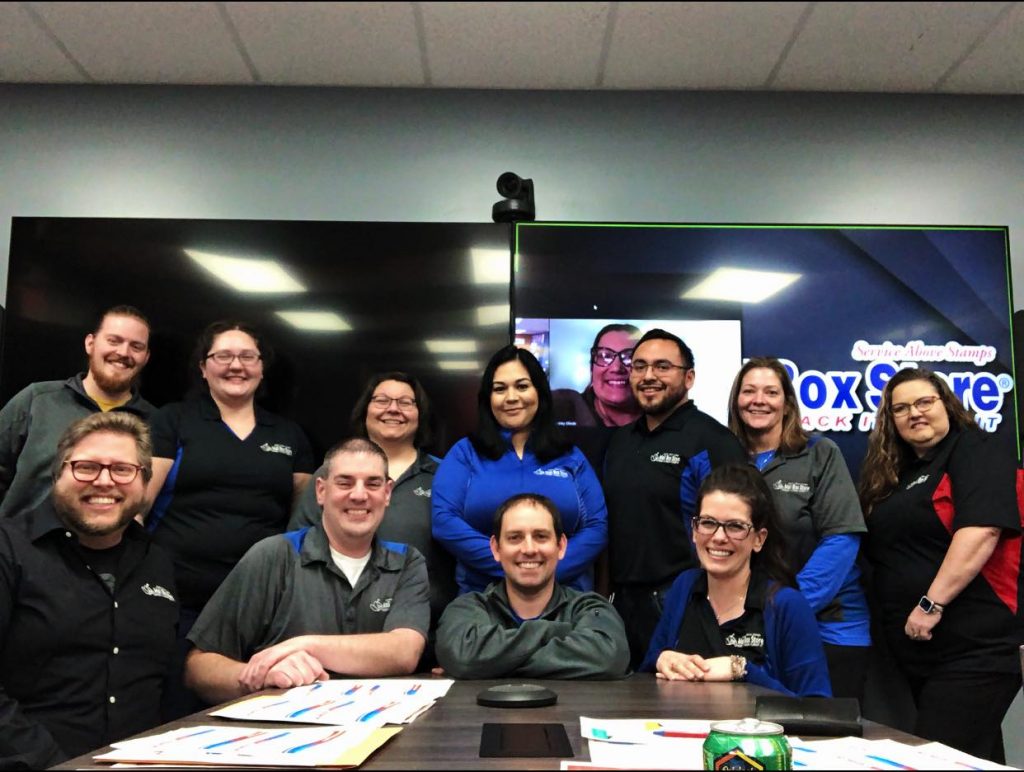 Allow me to be honest for the sake of respect and transparency. We are not the cheapest option available (for most services). The most common question we hear when shipping an item is, "Are you the same price as (insert carrier name)?" The answer is no, we are not. There are several reasons for this, but the main reason is we provide more services with our pricing. You work hard for your money, so it's only fair we do the same to earn your business.
We offer to help carry your package(s) into the store, tape up the package(s), provide multiple carrier options, email you tracking numbers, and handle any issues that arise during transit. We provide you with the direct phone number to our store if you need assistance tracking your package. You don't have to worry about calling an 800- number and jumping through hoops or talking to someone in a different country just to get an idea of where your package is located. Don't feel like packing your item? Bring it to us and we'll pack it for you with our expertise.
We're trained professionals at what we do. Our staff are continually learning new skills and receiving training in packing and shipping. We attend regional workshops and national conventions every year to gain wisdom that will allow us to perform better and better.
Our managers recently attended the Retail Shippers Association Expo in Orlando, Florida this May. We learned about where the packing and shipping industry is going, studied the impact of e-commerce on the marketplace and how it affects all of us, tested new products for packing, and gained valuable insight on how to wow our customers with an unmatched experience.
Why do we do this? One reason: YOU. You, our customers, are our top priority. You are who we serve. We understand that a delightful experience for you is a benefit for everyone involved. Our goal is to offer the best experience possible. We call this our E5 Promise: Execute . . . Every Day . . . Every Hour . . . Every Customer . . . Every Time.
We're not perfect. We make mistakes and have bad days like everyone else. Our intention is never to fail on our promise, but if we do, please tell us so we can take care of you and grow as a business and, more importantly, people in our communities.
The community is an important reason why you should choose us. When you choose us for your packing, printing, or shipping needs, you are supporting a local, family-owned, small business. Most of your hard-earned money goes back into the community where we live and work. We believe in supporting our community through donations and working with charitable organizations and non-profits to best meet their needs.
I've been a member of this team for eight years. Our store has grown through great and difficult times. When I started working here, I had no idea how long I would be part of this team. I can say with gratitude that I'm honored to be part of the staff at The Mail Box Store. I believe in our store and I believe in what we offer our customers and community.
I hope you will give us an opportunity to serve you. We would love to help you see "why us"!
Sincerely,
Barry Pfeiffer